Unboxings done. You've looked at the pictures in the machine's user manual. You've sewn a few crooked stitches and removed a few rats nests of thread. Congrats, it's now time to make something useful.
☝️ Still shopping sewing machines? See my recommendations for
MYOG Essentials
.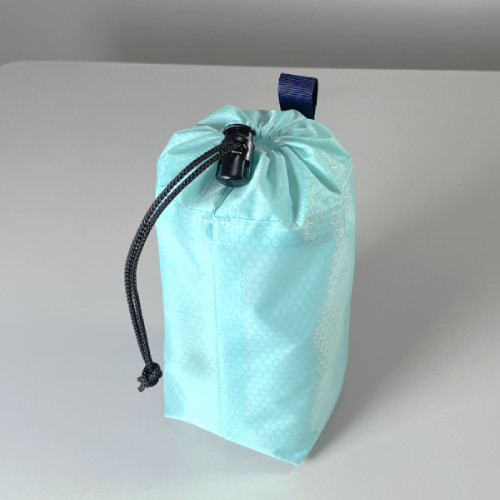 If today is your first day sewing since middle school, I recommend getting started with a
Cinch Sack
. If you have a small buckle and webbing, a
Roll Top Sack
follows very similar construction steps. Hop over to the pattern generator and input dimensions to get a pattern that fits your fabric.
In these first couple projects focus on these core skills:
Sewing consistent clean stitches without knots or snags
Accurately sewing to stated seam allowances
Guiding technical fabrics through the machine for straight seams
Squaring up edges for a symmetric and nice finish
For a small, no brainer materials kit with everything you need for your first couple stuff sacks, check out the
$10 DIY Kit
from RBTR. Their instructions and steps are a little different from mine, but I wish this materials kit was around when I got started!
Hint: if using the $10 DIY Kit, a cinch sack measuring 8" x 6.5" x 8" tall will fit the 18" x 30" fabric without cutting.
---
Which machine... which needles... what else?!
Here's the essentials with recommended sewing machines, needle & thread combinations, and all the tools to build out your maker kit.
MYOG Essentials